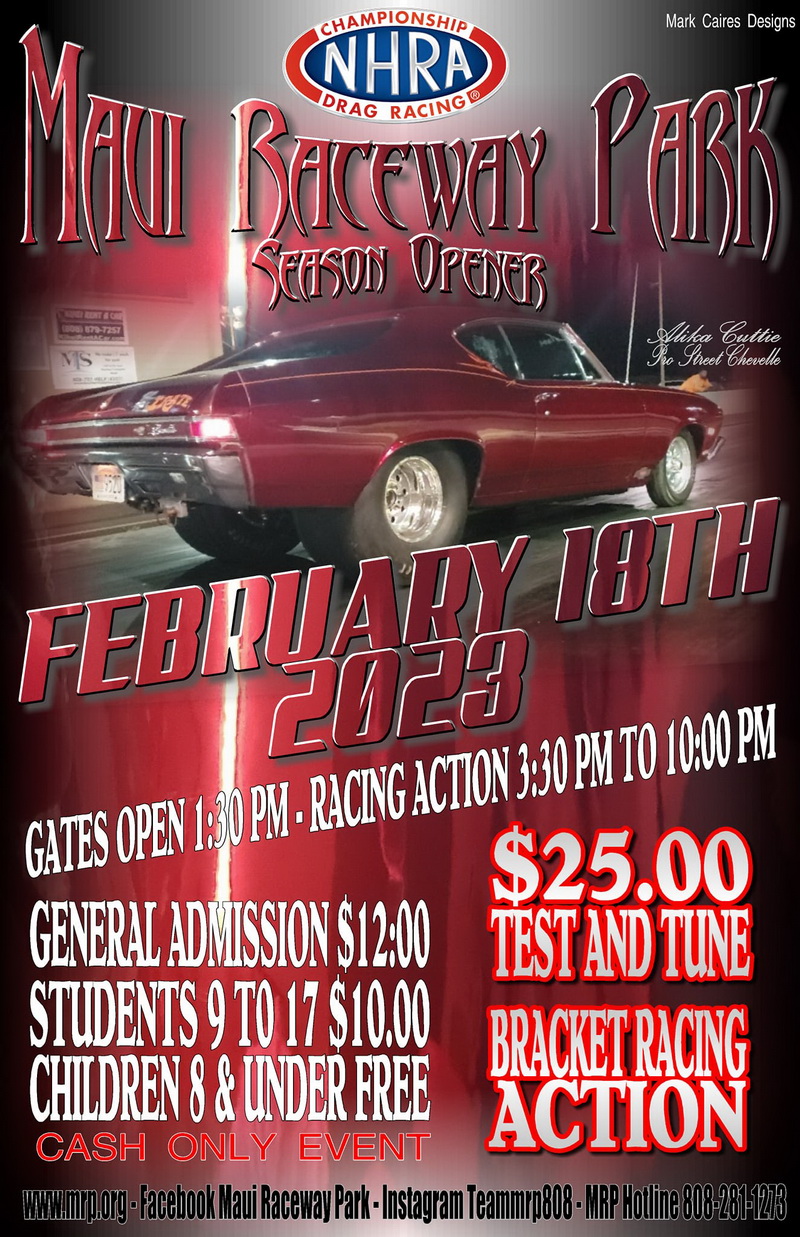 Get Ready Maui!!!
2023 Season Opener
Event Schedule for Saturday
February 18th 2023
Gates open 1:30pm
General Admission $12.00
Students 9-17 $10.00
Children 8 and under Free
Pit side parking $10.00 limited passes sold.
Registration and Tech opens @ 2:00 pm
$25.00 Test and Tune 3:30 pm to 10:00 pm
Qualifying for Bracket classes 4:30 pm
Elimination Classes:
Bracket 1 11.99 and Quicker
Bracket 2 12.00 and slower
Registration for Bracket classes will end at 5:00 pm.
CASH ONLY EVENT
Park gates close at 8:00 pm. No admittance or re-entry once gates close. Get there before 8:00 pm or you won't get in.
Schedule subject to change due to weather or track conditions
Last edited: