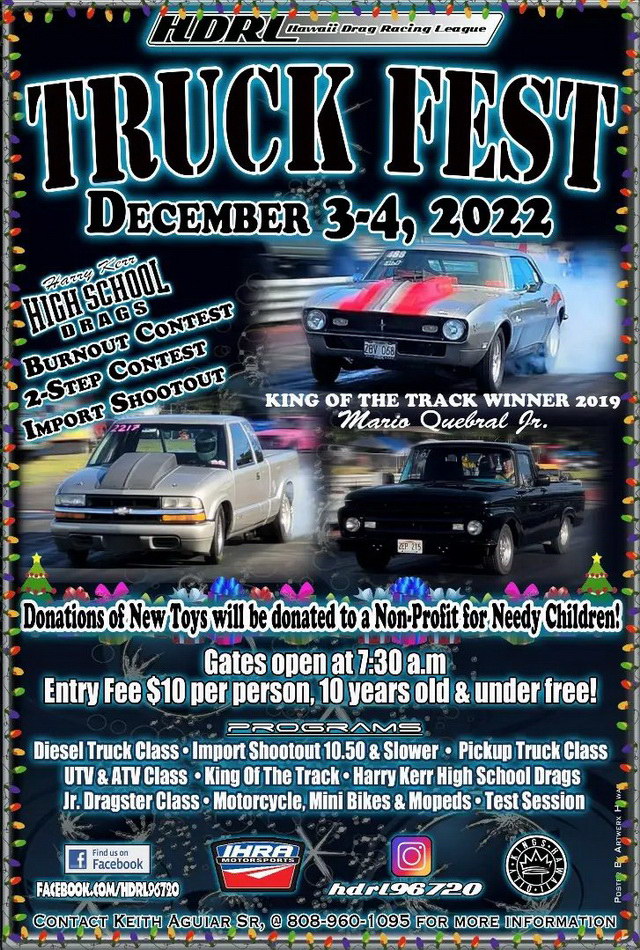 Aloha Racers & Race Fans,
HDRL presents "Truck Fest"!
.
Saturday & Sunday
December 3rd & 4th, 2022
.
Open to Spectators!
.
Tickets are available online for racers and spectators, please head over to our Instagram Bio and use link to purchase your tickets.Facebook here is the link
https://linktr.ee/hdrl96720
.
Programs:
Diesel Truck Class, Import Shootout 10.50 & Slower, Pickup Truck Class, UTV & ATV Class, King of the Track, Harry Kerr High School Drags, Motorcycle Racing, Moped/ Mini Bike Racing, Jr. Dragsters Racing, & Time Trials
.
Mahalo for all of your support!