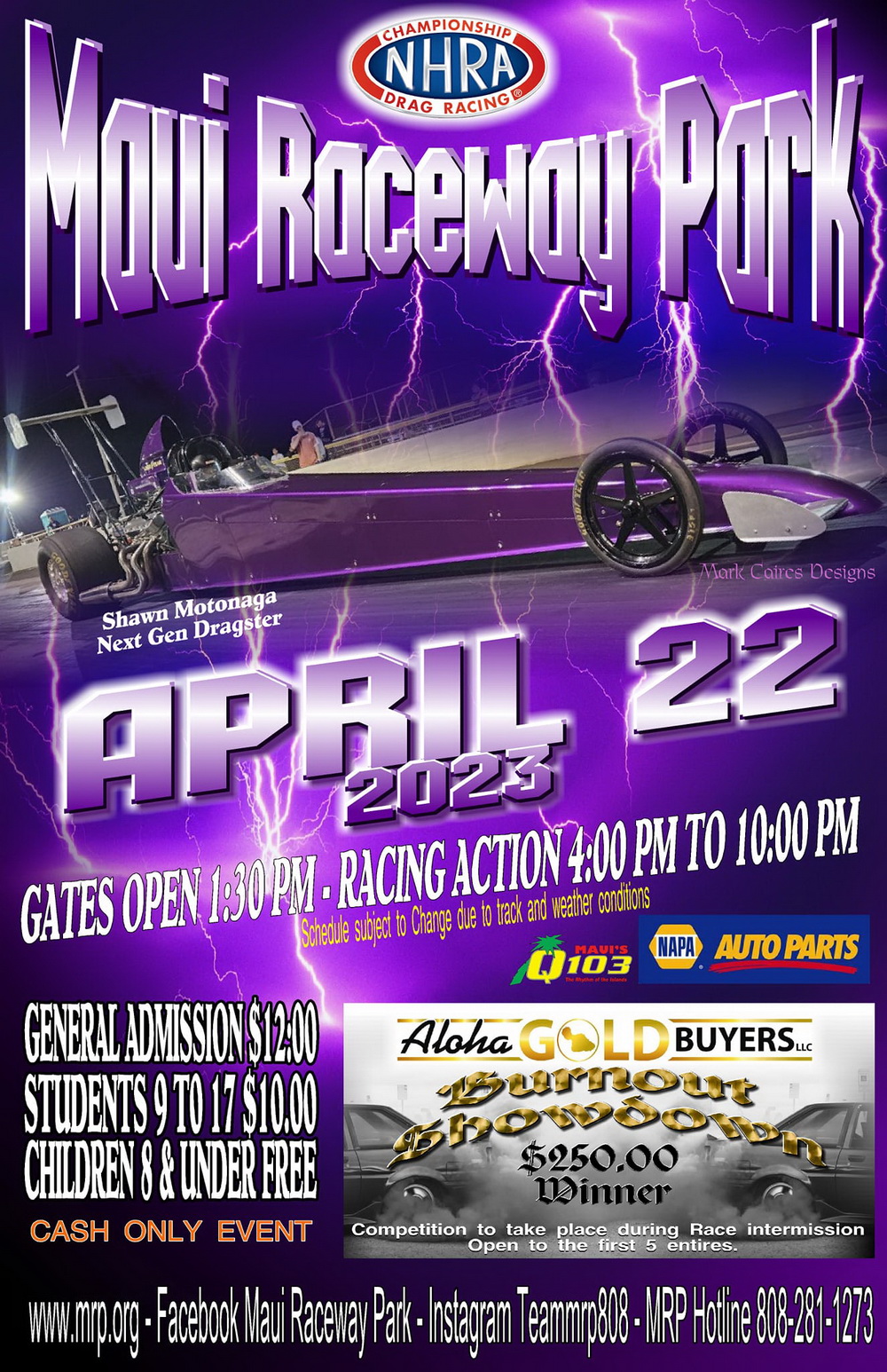 April 22, 2023
Gates open: 1:30 pm
General Admission $12.00
Students 9-17 $10.00
Children 8 and under Free
Qualifying: 4:00 pm
Registration: 2:00 pm, will close at the end of first round of qualifying.
Burnout Showdown held during race intermission (First 5 entries)
Eliminations: To start after Burnout Showdown.
Classes: Fast Gas, Pro Sportsman, Sportsman, Pro Bikes & Super Shifters
Aloha Gold Buyers Burnout Showdown
NO PRE RACE TEST AND TUNE
CASH ONLY EVENT
Park gates close at 8:00 pm. No admittance or re-entry once gates close. Get there before 8:00 pm or you won't get in.
Let's Make Some Smoke!!!
Maui Raceway Park
Aloha Gold Buyers
Burnout Showdown Competition.
Event will take place during the intermission of our April 22nd event. Due to our time constraints, we'll be accepting the first 5 entries only.
No Entry Fee
Winner will get a $250.00 cash and a Burnout Showdown Trophy.